event_seat Congrès
16th ESC Congress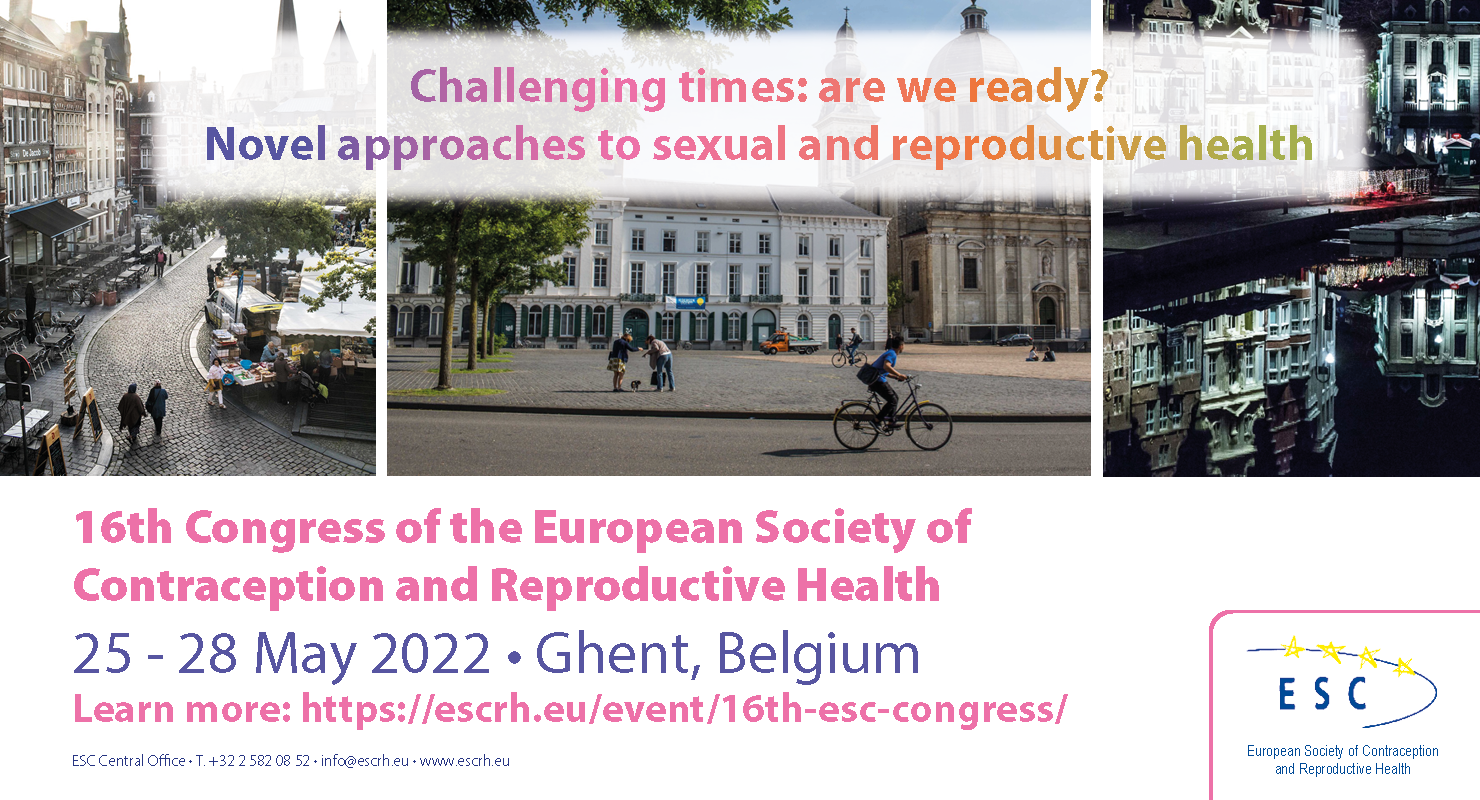 Dear colleagues,
Dear all,
Yet again Covid 19 has stolen a march on us. Viral mutations are on the increase giving rise to uncertainty of public gatherings as vaccine roll out endeavours to meet the challenge.
 
The health and wellbeing of our participants, speakers, sponsors, members and secretariat is our priority.

Unfortunately there are no certainties, and where the virus is concerned therefore the 16th Congress due to be held in Ghent on September 1st to 4th, 2021 will now not take place as we had hoped.

We, however, strive to meet the needs of our participants, membership and sponsors.

We, the Executive committee, miss the collegiate interaction with the membership & participants. We hope to address this through a virtual seminar which will take place on Friday 7th and Saturday 8th May 2021.
 
The seminar will be held over 2 half days so that our international participants & membership will have an opportunity to participate. The programme will be innovative and exciting
---- something to look forward to in these dark times.

On a happier note – the Ghent Congress will now take place from 25th to 28th May 2022.
Registered participants and abstract authors will be contacted soon.

We will make it happen!
Take care, Mary
Dr. Mary Short
ESC President
Devenez membre CRGOLFB
Accès gratuit à la plupart des événements
Réductions aux événements de partenaires et entrée gratuite aux congrès du CRGOLFB si vous êtes préalablement inscrit.
Accès aux présentations des congrès
Compte utilisateur donnant accès aux présentations sur le site
Accès et réductions aux formations
Réductions aux formations de partenaires et accès aux vidéos de l'enseignement universitaire de l'EIUGO
En devenant membre, vous prenez aussi part à notre vocation de formation continue et aux groupes de travail qui s'attachent à répondre aux questions d'actualité de notre domaine.